Plant Roots & become free
Hundreds of investors like you have come to Roots to buy their first home, sell a property or add to their investment portfolio. And we've helped save them money and customize a plan for their family's needs. Get started here.
We always have a strong portfolio of properties for investors and home buyers. If you're interested, sign up for off-market listings too.
Who We Serve &
How We Serve Them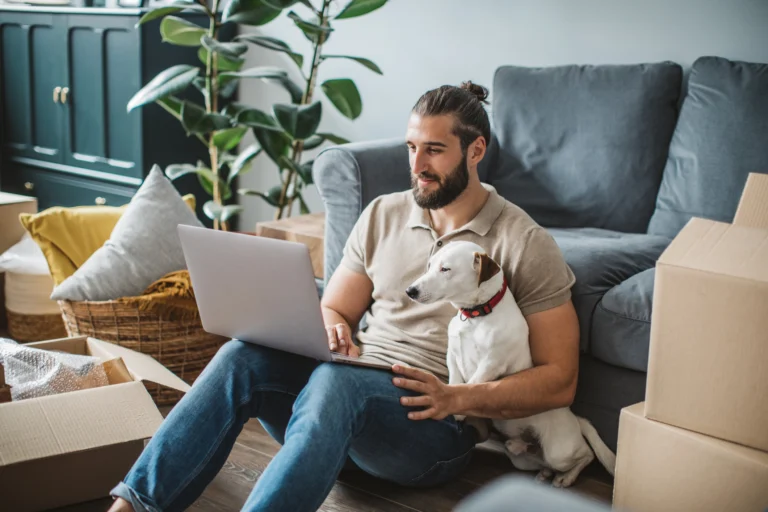 Alex's journey shows the power of collaboration between a driven individual and a team of real estate experts.
With our guidance, Alex turned his dream of ownership into a reality, embracing the comforts of homeownership and the thrills of high ROI through rental income.
Buy a home & start your path to financial freedom
Eager to invest into real estate, Alex (27) found out about the smart strategy of house hacking: Owning a duplex, living in one unit, and renting out the other.
This aspiration led Alex to Roots, highly recommended for understanding first-time buyers and investment strategies.
We honed in on Alex's goals and created a strategy to locate the ideal duplex.
Through property tours, negotiations, and the complexities of homebuying, our expertise was invaluable.
Successfully, Alex transitioned into dual roles: Homeowner and investor.
Diversify your income with a high-ROI stream
As Sarah neared her 40th birthday, she felt an itch to diversify her income through real estate investment.
Enter Roots Realty, who really got her – understanding her goals, tailoring a plan perfect for her wallet and dreams.
Together, they scouted properties, nailed negotiations, and made quick work of the paperwork.
Fast-forward: Grateful for Roots' guidance, Sarah's now a proud owner of several properties across the city and that much closer to early retirement.
Investing doesn't have to be so difficult. With the right tools, you can make smart choices and set yourself up for early retirement.
With Roots' guidance, Sarah achieved her financial goals and gained lifelong partners in her pursuit of investment growth.
The Smith family's journey shows how important a collaboration with a caring real estate team is during pivotal moments.
With Roots by your side, you can transition smoothly into a new phase of your life – with a beautiful home and sense of stability.
Selling your home because of a big life transition?
Meet the Smiths.
When life handed the Smiths a few surprises, they knew it was time for a new home and a fresh start in a new city.
Enter Roots, recommended by a good friend. Now, this isn't just any real estate team. We truly understood the emotional rollercoaster of selling a beloved home and finding a new one that fits just right.
With Roots' expertise, their transition was smoother than they'd ever imagined. Now happily settled, they can't stop talking about their journey.
Their story is a testament to the magic that happens when you've got the right team by your side.
Frequently asked questions
How can Roots help me find my dream home?

We have a deep inventory of listings to match your preferences. Our agents listen to your needs, provide tailored property options, schedule viewings, and guide you through the whole buying process. It's a smooth experience – just as buying your dream home should be.
What is the first step in working with Roots?

If you seek financing for your new home, the first step is to get pre-qualified for a mortgage. Then contact us to talk through what you're looking for. We'll curate a list of suitable properties for you to consider.
Can you help me with due diligence & negotiation?

Absolutely. Our agents are skilled negotiators who secure the best possible deal on your behalf. We also conduct due diligence, including property inspections and disclosure evaluation.
What types of investment properties do you offer?

Roots provides a range of investment properties including residential, commercial, and multi-unit properties. No matter your investment strategy and risk profile, we've got you covered.
How can Roots help me maximize my ROI?

As investors ourselves, we understand the importance of ROI. Our experienced agents offer market analysis, property valuation, and insights into trends, helping you make informed decisions and maximize returns.
Are there opportunities for off-market or exclusive investment deals?

Yes, Roots has access to off-market properties and exclusive deals through our network. These opportunities will give you access to properties not publicly-listed.
Why should I choose Roots to sell my property?

Roots offers a personalized selling experience backed by a team of skilled agents who understand the Indianapolis market. We provide marketing strategies, world-class photography, and negotiation expertise to get you the best offer.
How do you determine the value of my property?

Our agents perform a thorough comparative market analysis by evaluating recent sales, market trends, property condition, and location. This data provides an accurate estimate of your property's value.
What can I do to prepare my property for sale?

We advise you on home staging, repairs, and improvements that will enhance your property's appeal to the market. Our goal is to present your property in the best light to attract qualified buyers.
How long has Roots been in the real estate business?

Roots has been serving the Indianapolis community for a century. Our team's experience and dedication have helped us build a great reputation in the industry.
Is Roots locally owned & operated?

Yes, we're proud to be a locally-owned and -operated real estate agency. Our understanding of the local market and community sets us apart. We also partner with several local companies like @ Properties Ind to craft the best real estate experience possible for you.
How can I get in touch with Roots?

You can send us a message here on the website, call us or visit our office at [address]. We're here to help with any real estate-related questions you have.